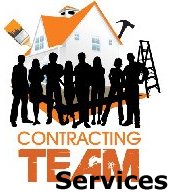 Painters Consortium - Many painting companies working together
Charotte, NC • 07/30/2009
There is no one painting company that can do every type of painting: New Construction, Residential Repaints, Faux Finishing, Restoration, Industrial, Commercial and Apartment/Investment Property Spraying.
We are a team of companies working together.
If you need any painting done, you can count on us to provide quality, reliability and be affordable.
Check out the site:
http://contractingteam.org/serv...

Posted by: ContractingTeam
Located: Charotte, NC
(No map found for this address)